Logic Colloquium 2008
How to reach the conference building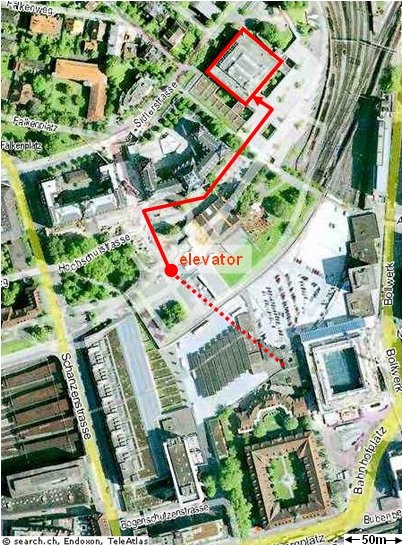 Go to the central station and proceed to the main hall. Follow the directions leading to the lifts (dashed line, pass the stairs leading to the platforms).

There, you can either walk up the stairs or take the lift up to the 4th floor (top floor), which will take you to the terrace.

You are now 200 meters from the building "Exakte Wissenschaften". To reach it, walk along the University main building towards the white building! (solid line)

Inside, signs will lead the way to the information and registration desk.